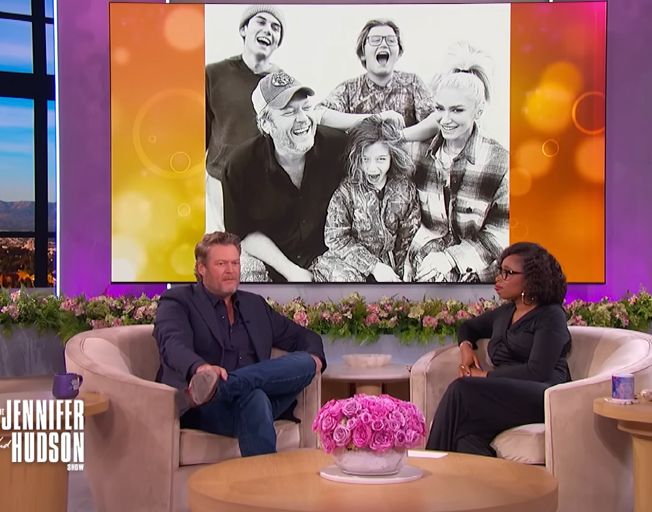 Blake Shelton talked with Jennifer Hudson on her show last week about his holiday traditions with his wife Gwen Stefani and more.
Blake and Gwen have created some interesting traditions for their Thanksgiving meal.
"We really get into the holiday spirit," Shelton told Hudson. "The only tradition I think that we have is–me and the kids–they love to do these weird turkeys. A couple of years ago we had to make a Flamin' Hot Cheeto turkey."
"There's really no point to it," he continued. "I do cook, but I'm limited on things."
Blake also talked about getting his star on the Hollywood Walk of Fame, helping Gwen with her style and life after The Voice for him. Watch the videos below.
By: Buck Stevens