Morgan Wallen was the biggest winner at the Billboard Music Awards last night (11/19).
Morgan claimed 11 awards through the night, the most by any one artist. You can see his acceptance speech for his awards in the video above. Morgan also performed his song "98 Braves" on the show which you can watch in the video just below.
Taylor Swift claimed 10 awards for the night to come in second over-all. She claimed the win as the Top Country Female Artists, although she hasn't been a country artist in many years.
Zach Bryan was the other country artist to have a good night receiving four awards. However, three were in the Rock genre.
Below is the list of country winners for the 2023 Billboard Music Awards. See the complete list of winners here.
By: Buck Stevens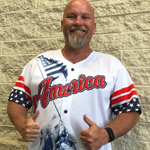 2023 Billboard Music Awards, Country Winners
Top Male Artist: Morgan Wallen
Top Hot 100 Artist: Morgan Wallen
Top Streaming Songs Artist: Morgan Wallen
Top Country Artist: Morgan Wallen
Top Country Male Artist: Morgan Wallen
Top Country Touring Artist: Morgan Wallen
Top Billboard 200 Album: Morgan Wallen, One Thing at a Time
Top Country Album: Morgan Wallen, One Thing at a Time
Top Hot 100 Song: Morgan Wallen, "Last Night"
Top Streaming Song: Morgan Wallen, "Last Night"
Top Country Song: Morgan Wallen, "Last Night"
Top New Artist: Zach Bryan
Top Rock Artist: Zach Bryan
Top Rock Album: Zach Bryan, American Heartbreak
Top Rock Song: Zach Bryan, "Something in the Orange"
Top Country Female Artist: Taylor Swift
Top Country Duo/Group: Zac Brown Band