Get your tickets for this one night live event of powerful storytelling!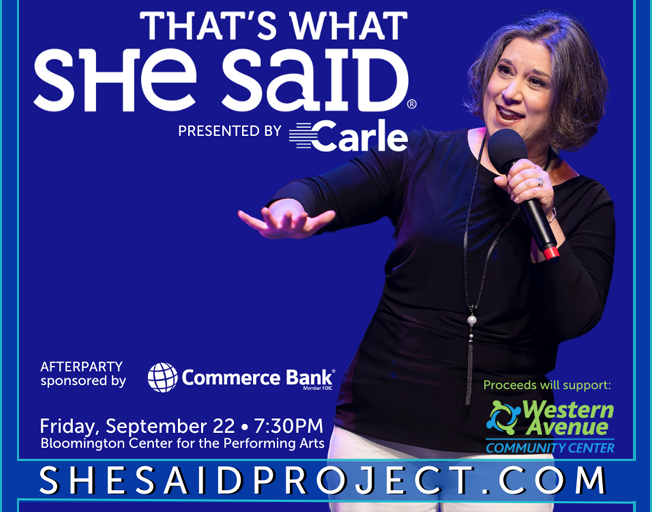 That's What She Said is a one-night live event that raises women's voices through the power of storytelling. You are invited to attend a celebration of local women who brave the microphone to share intimate, personal stories as TWSS takes to the Bloomington-Normal stage for the fourth time, and the second time at the BCPA on September 22nd, 2023. Click HERE for tickets.
Your Bloomington Normal TWSS23 Speakers are: Connie Blick, Monica Bullington, Terri Cannon, Kristy DeWall, Luisa Gomez, Shrima Karthik, Sonya Mau, Heather Miller and Emcee Sharon Peoples.
Grab your friends, co-workers, and gal pals for the ultimate girls night out! Hear stories from the women you know and love. You will laugh. You will cry. You will leave feeling empowered, uplifted and proud of the women in your life! #womensupportingwomen