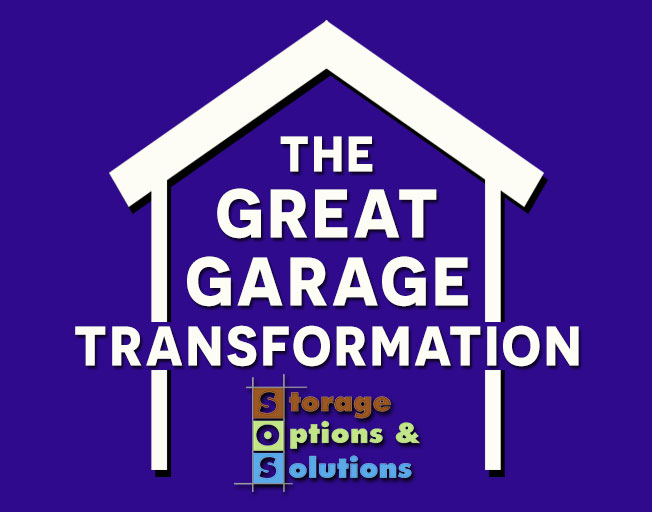 Let's be honest, the garage is often the place at home that gets the least attention for organization and cleanliness. Storage Options & Solutions and B104 want to help change that for you!
No matter how messy your garage is, SOS can help take it from the joke of the neighborhood to the envy of all your neighbors with the Great Garage Transformation! They have everything you need to organize your garage and make keeping up with it in the future much easier. See all SOS has to offer at their website sosrescue.com.
The first step to winning the Great Garage Transformation is getting qualified.
Listen to B104 every Wednesday and Thursday at approximately 8:40am and 3:40pm. When you hear the cue to call, when you hear it be caller nine at 309-821-1041.
Caller nine wins a qualifying prize (listed below) and joins us for the Grand Prize Event.
The Grand Prize Event will take place at Storage Options & Solutions at 1716 RT Dunn Dr., Suite 5, Bloomington Tuesday, October 10th from 5:30pm-7:00pm. All qualifiers will need to check in with a photo ID no later than 6:10pm. Starting at approximately 6:15 we will determine the winner of the Great Garage Transformation Grand Prize!
Grand Prize Garage Transformation from
Storage Options & Solutions – valued at $6,600
Additional Prizes in Grand Prize Package

Sherman's – Frigidaire 13 cubic foot Upright Freezer (valued at $600)
That's a Grand Prize total value of $8,800!!
Only one qualifier per household. Winner MUST BE A HOME OWNER.
Complete contest rules can be found here.
Make sure to Listen to Win the Great Garage Transformation from Storage Options & Solutions and Bloomington-Normal's #1 Country, B104!