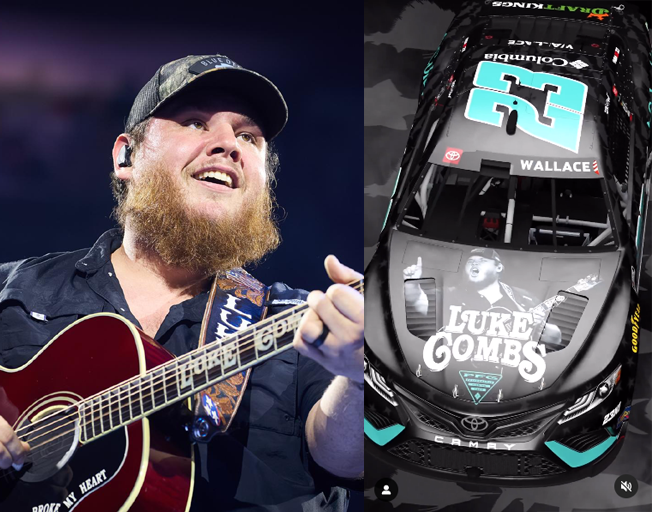 Luke Combs will be featured on the #23 NASCAR Cup Series car driven by Bubba Wallace in the Coke Zero Sugar 400 at Daytona Saturday night.
Luke and Bubba shared a video on Instagram Tuesday (8/22) that showed the paint scheme for the #23 Toyota featuring Luke's face on the hood and his logo on each side. The design is a collaboration with Columbia, Luke's partner.
Luke posted the message, "Honored to be the inspiration behind the design on the @columbia1938 and @23xiracing No. 23 Toyota for Saturday's race at Daytona. Go get 'em @bubbawallace" with the video that you can WATCH HERE.
We hope that Bubba isn't involved in any wrecks that would smash Luke's face on the hood. Although if it did happen and Luke could get the hood, it would be a cool addition to the singer-songwriter's man cave.
This race is important to Bubba. He is currently in the 16th and final slot to make the NASCAR Cup Series Playoffs. He needs to protect his 32-point lead over 17th to make the post-season. He also needs to hope that no driver below him in points (and in the top 30) wins the race. That would push him below the cut line.
We will see Luke's face going around 200mph starting at 6p.m. central time (7p.m. eastern time) Saturday, August 26th in the Coke Zero Sugar 400 at Daytona International Speedway.
By: Buck Stevens