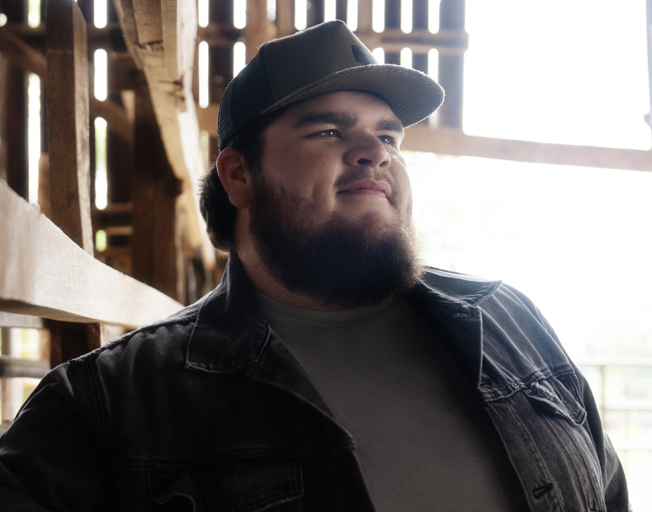 Shane Profitt's debut single, "How It Oughta Be," is sitting in the top 20 on the charts. He will be the first to tell you that so much of what has happened in his career so far is thanks to his friend and mentor, Chris Janson, and Chris' wife, Kelly, who is now Shane's manager.
However, the funny thing about Shane's relationship with Chris and Kelly is that it all started with a fateful meeting in a sushi restaurant just a couple of years ago. At the time, Shane had never eaten a piece of sushi in his life.
"So, I had to go get guitar strings, and I had this girl with me. I asked her, I said, 'You know, I ain't gonna starve you. What do you want to eat while we're up here?' And she said, 'I want sushi.' I've never had that in my life. I'd heard horror stories about it. It kinda freaked me out to eat raw fish, really. But I was a gentleman and I punched in my iPhone the closest sushi place near me. We went there, and oddly enough, I was listening to Chris Janson's first album when we pulled in the parking lot. And we were walkin' in, and I saw this skinny guy with tattoos up and down his arm, wearing a Bass Pro hat, hold the door for me walkin' in. And I looked at him, and I knew who it was… Chris Janson. I didn't say anything right then. So, we went to our table, and I had done made my mind up that I was gonna go up and talk to him, tell him I was a songwriter. Hopefully, we could have a conversation about songwritin' or anything really. And I was watching him like a hawk, and he was there with his family. I'm sure they could probably feel me starin' at 'em. And I went up and introduced myself. I said, 'Hey, I'm Shane Profitt. I am a songwriter, and I'm a huge, HUGE fan'."
Chris and Kelly were struck by Shane's manners and just the way he spoke and how he presented himself. They invited him to sit down and have a conversation, and the rest, as they say, is history.
Last week we found out that crawfish had a role in the launch of Shane's live performance career. Now we find out that sushi had a role in finding his manager. It seems that if he keeps eating fish his career should really reach amazing heights!
By: Buck Stevens