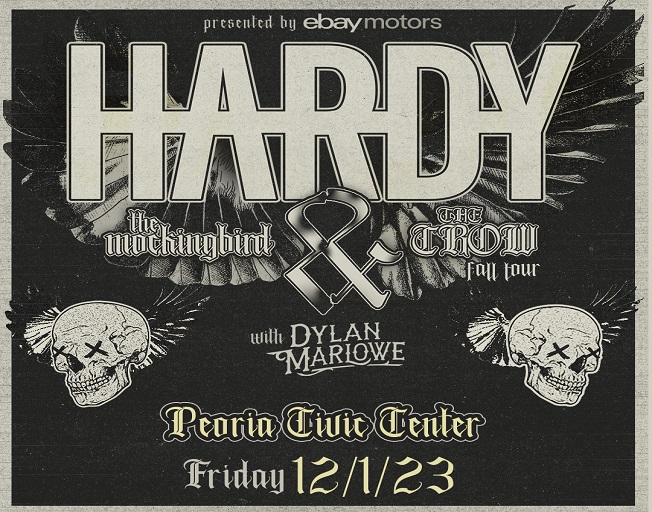 B104 has your chance to WIN tickets to HARDY all this week!
Sign up NOW for a chance to win tickets to HARDY at the Peoria Civic Center for "The Mockingbird & The Crow Fall Tour" with Dylan Marlowe on Friday December 1st!
Tickets are on sale now, BUT if you sign up as a B104 Insider, you have a chance to WIN a pair of tickets!
It's free to sign up, so register HERE for your chance to score a pair of tickets to see HARDY at the Peoria Civic Center 12/1!
Get ready to listen and WIN tickets, with Faith in the morning, and Bloomington-Normal's #1 Country B104!