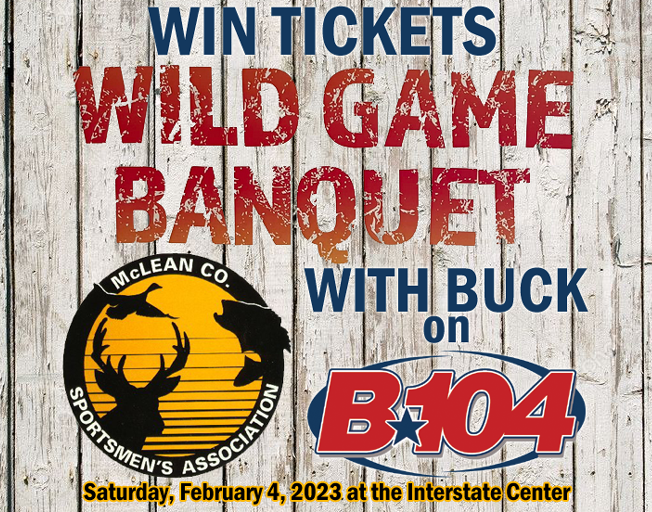 B104 has your chance to win two tickets to the 2023 McLean County Sportsmen's Wild Game Banquet with Buck Stevens in the Afternoons!
The event is Saturday, February 4th at the Interstate Center in Bloomington. It will feature a buffet dinner, cash bar, raffles, auction and a free kid's raffle (12 and under). All proceeds raised will help fund local children's charities. Get event and ticket details here.
To WIN tickets listen all week (Monday 1/30 through Friday 2/3) at 3:20 with Buck in the Afternoon on B104. When you hear the Cue to Call, be the 9th caller at 309-821-1041 and you win a pair of tickets. It's just that simple.
Listen and Win with the McLean County Sportsmen's Wild Game Banquet, Buck Stevens and Bloomington-Normal's #1 Country, B104!