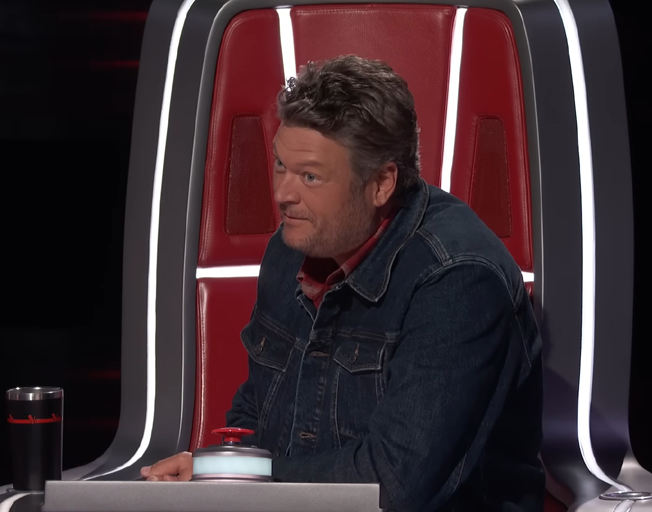 Night two of the Blind Auditions for The Voice Season 22 took place last night (9/20). Which artists joined Team Blake with Blake Shelton as their coach?
Night one (Monday, 9/19) ended with Gwen Stefani, Camila Cabello and Blake all battling for the 27-year-old from Oklahoma City, Kate Kalvach. The show ended before her choice was revealed. Night two began with Kate's choice being revealed as Blake Shelton. That means Team Blake got a single artist on night one and was not shut out.
Night two of the Blind Auditions included 22-year-old Woodstock, Georgia native Bryce Leatherwood. Bryce chose to perform the Blake Shelton version of the Conway Twitty hit "Goodbye Time." John Legend, Gwen and Blake all pressed their buttons.
It was really not a surprise that Bryce picked Blake as his coach.
Kevin Hawkins is a 28-year-old from Dallas, Texas. Kevin performed "Isn't She Lovely" by Stevie Wonder for his Blind Audition. While this was a four-chair performance, Gwen pressed first and Blocked John when she did. That meant Kevin only had Gwen, Camila and Blake to choose from.
Kevin made the surprising choice to join Team Blake and work with Blake!
Brayden Lape who was just 15 during his Blind Audition is from Grass Lake, Michigan. He performed Niall Horan's "This Town" and put a slight country twist to the song. The unique version got Blake Shelton to press his button.
Brayden became a part of Team Blake.
Blake ended week one of season 22 of The Voice with four members of Team Blake.
Both Gwen and John ended the week with four artists each on their respective teams.
New coach Camila Cabello did the best in week one of the Blind Auditions adding five artists to her team.
Find out which artists are on which teams at the official website of The Voice here.
Season 22 of The Voice continues Mondays and Tuesdays at 8/7c on NBC, streaming next day on Peacock.
By: Buck Stevens