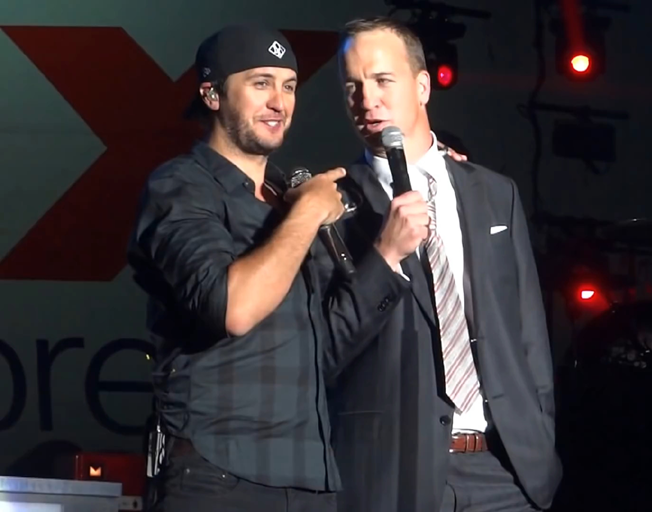 Luke Bryan recently revealed that he thinks Peyton Manning makes the perfect co-host for the CMA Awards.
Luke said, "Any concert of mine that he's ever been to, somehow, mysteriously, he always winds up onstage. He's got a knack for finding the microphone."
He continued, "He's a big country music lover, always has been. So I think he's a perfect person to be out there on the stage."
He added, "We're able to get up there and have fun. We have our hands on the wheel of the CMA Awards, so it's going to be fun."
Watch Luke and Peyton co-host the 56th Annual CMA Awards when it airs live from Nashville Wednesday, November 9th on ABC TV.