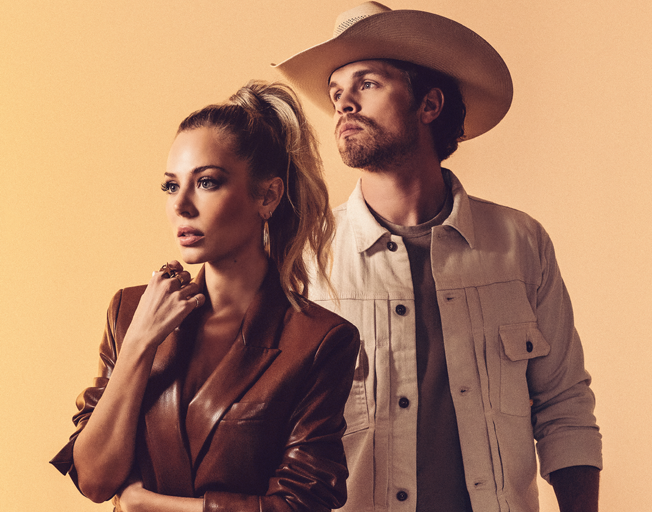 Dustin Lynch is climbing the country charts with his collaboration with MacKenzie Porter titled "Thinking 'Bout You."
The song has reached the Top 5 this week on the Billboard Country Airplay singles chart. Dustin is used to watching his songs on the American country music charts. MacKenzie is a Canadian country music star and does not have previous experience with her music on these charts.
Dustin shares how he had to explain to MacKenzie that their song was performing really well on the American country music singles charts.
"It's one of those songs that just continues to surprise. And to have a partner in crime on this climb has been fun because … When it first started out, MacKenzie's like 'Hey, I've never really done this in the states … is this going well?' And I'm like 'MacKenzie this doesn't happen to me. This song is a rocket ship.' This thing is growing huge, and it's proven itself to continue to grow and really change our careers in a lot of ways."
Listen for "Thinking 'Bout You" by Dustin Lynch featuring MacKenzie Porter on Bloomington-Normal's #1 Country, B104.
By: Buck Stevens