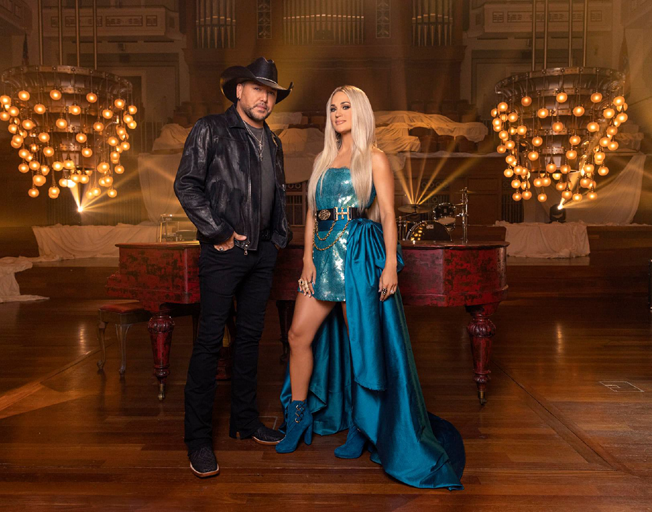 Songs by Jason Aldean with Carrie Underwood and Ryan Hurd with Maren Morris are at number one this week on the country charts for radio airplay.
"If I Didn't Love You" by Jason Aldean featuring Carrie Underwood has moved back to the #1 spot on this week's Billboard Country Airplay singles chart. It spent two consecutive weeks at number one on that chart until being bumped to number two last week by "Fancy Like" by Walker Hayes. The song is Jason's 26th number one and Carrie's 28th.
"Chasing After You" by Ryan Hurd featuring his wife Maren Morris vaults from number five to number one this week on the Mediabase/Country Aircheck singles chart. This is the first career #1 single for Ryan. Maren now has six number ones in her career. Amazingly half of those are collaborations. She was included on the chart topping country single "Craving You" with Thomas Rhett as well as "The Middle" with Zedd and Grey which topped the Billboard Dance/Mix Show Airplay chart.
Congratulations to Jason Aldean and Carrie Underwood for returning to #1 with "If I Didn't Love You" and Ryan Hurd and Maren Morris for reaching #1 with "Chasing After You."
By: Buck Stevens