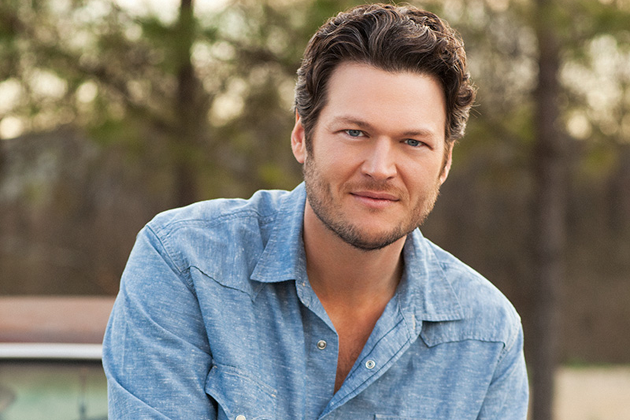 Blake Shelton has announced that he will release his second greatest hits album called Reloaded: 20 #1 Hits this fall.
Blake released his first greatest hits package in 2010 called Loaded: The Best of Blake Shelton. This new greatest hits project plays off of that name.
The "Reloaded" package will feature the 20 chart topping singles that Blake has released over his career. It will include his first ever #1 single "Austin" from 2001 to his latest chart topping single "Sangria" and every #1 single in between. "Sangria" topped the charts just this past July and it also extended Blake's record string of consecutive #1 singles to 15.
The new greatest hits package will also include Blake's latest single "Gonna" which is listed as a "bonus track." However, the song is already in the top 20 on the charts and could be a 21st number one by the time the new greatest hits package is released October 23rd.
The cover art has not been revealed yet, but the track list has been. Of course that would be easy to figure out based on the title of the album, the order would have been the only question. See the track list below.
Blake will be starting his ninth season as a coach on the hit NBC singing competition "The Voice" later this month.
By: Buck Stevens
Blake Shelton "Reloaded: 20 #1 Hits" track list:
1. Sangria
2. Lonely Tonight (feat. Ashley Monroe)
3. Neon Light
4. My Eyes (feat. Gwen Sebastian)
5. Doin' What She Likes
6. Mine Would Be You
7. Boys 'Round Here (feat. Pistol Annies and Friends)
8. Sure Be Cool If You Did
9. Over
10. Drink On It
11. God Gave Me You
12. Honey Bee
13. Who Are You When I'm Not Looking
14. All About Tonight
15. Hillbilly Bone (feat. Trace Adkins)
16. She Wouldn't Be Gone
17. Home
18. Some Beach
19. The Baby
20. Austin
21. Gonna (Bonus Track)