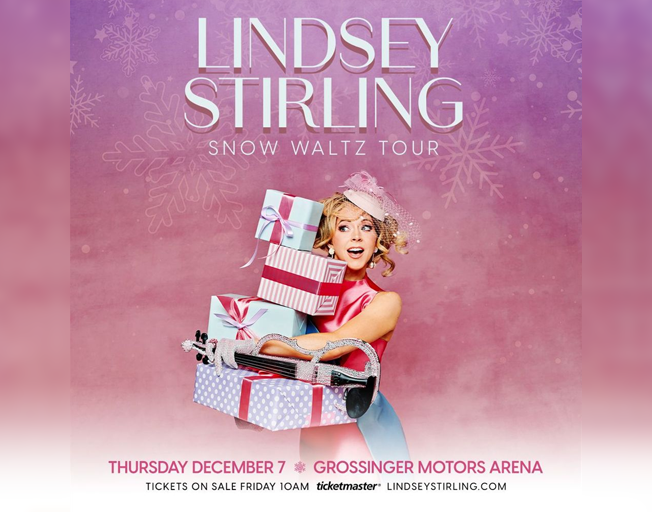 B104 is giving you the chance to experience a magical holiday event with Lindsey Stirling's "Snow Waltz Tour."
For over a decade, Lindsey Stirling has enchanted audiences across the globe by performing a certain spellbinding magic with her electronic violin, dreaming up an exquisitely composed yet boldly inventive sound entirely her own. On her new album Snow Waltz, the classically trained musician/songwriter/dancer/author finds herself fully in her element, sharing a selection of holiday classics and original songs that evoke intense emotion through her immersive arrangements and mesmerizing melodies.
Lindsey is bringing her "Snow Waltz Tour" to Grossinger Motors Arena Thursday, December 7th. Event starts at 8pm with doors opening at 7pm. Find out more and buy tickets here.
All this week (Mon. 11/13 through Fri. 11/17) listen at 2:20pm for Buck in the Afternoon to give you the cue to call. When you hear it, be caller nine at 309-821-1041 and you will win tickets to see Lindsey Sterling's "Snow Waltz Tour."
It is just that simple, Listen and Win with Bloomington-Normal's #1 Country, B104!