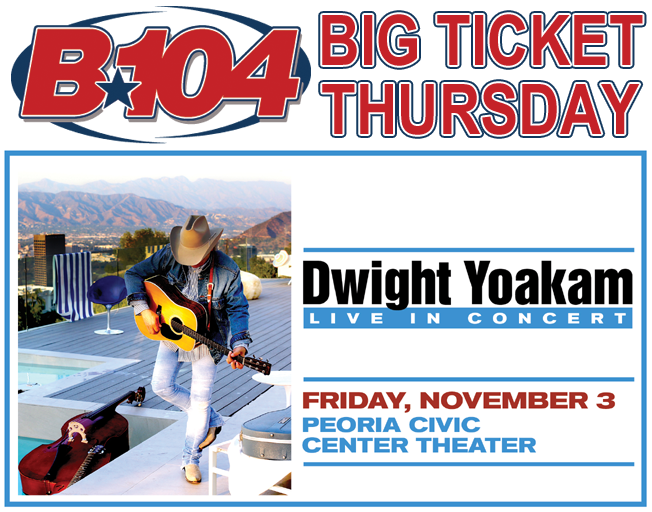 Listen to B104 ALL DAY on BIG TICKET THURSDAY to win tickets to Dwight Yoakam at the Peoria Civic Center!
Dwight Yoakam
Peoria Civic Center
THIS FRIDAY, November 3rd!
CLICK HERE for concert and ticket details
Listen to B104 ALL DAY THURSDAY, November 2nd for your chance to WIN TICKETS to the show! When you hear the CUE TO CALL in, CALLER 9 at 309-821-1041 will win TWO TICKETS to the DWIGHT YOAKAM CONCERT! There will be FIVE WINNERS of a pair of tickets each on BIG TICKET THURSDAY! So, make sure to listen all day!!
It is just that easy, Listen and WIN with Bloomington-Normal's #1 Country, B104!