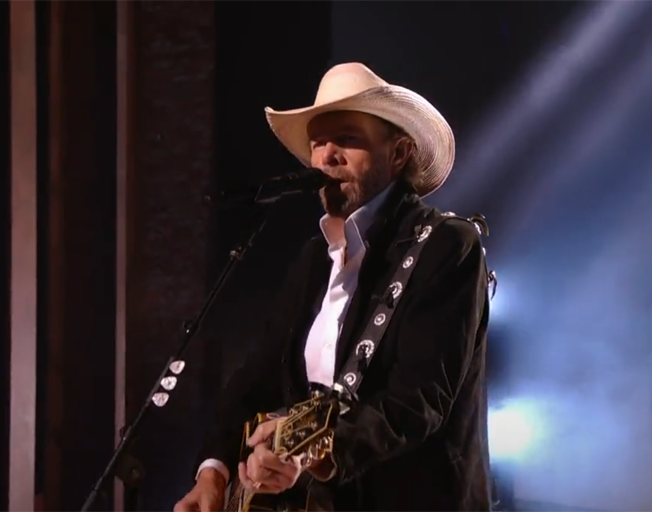 Last night (9/28) Toby Keith was honored on the inaugural People's Choice Country Awards. The singer-songwriter also gave his first TV performance since his cancer treatment began.
Toby was given the Country Icon Award. To start off with, fellow Oklahoma native Blake Shelton sang Toby's hot song "Who's Your Daddy." Then a video montage of Toby's achievements as a singer, songwriter, businessman and so much more was presented.
Blake then introduced Toby to the stage as the Country Icon Award recipient. Toby started off with a joke about his skinny jeans then gave a heartfelt acceptance speech.
After the speech, Toby and his band performed a song that was written 100% by Toby himself. It was the song inspired by a discussion Toby had with Clint Eastwood and featured in Clint's movie The Mule. In my opinion, that was the performance of the night.
Congratulations to Toby Keith on a well-deserved honor!
By: Buck Stevens