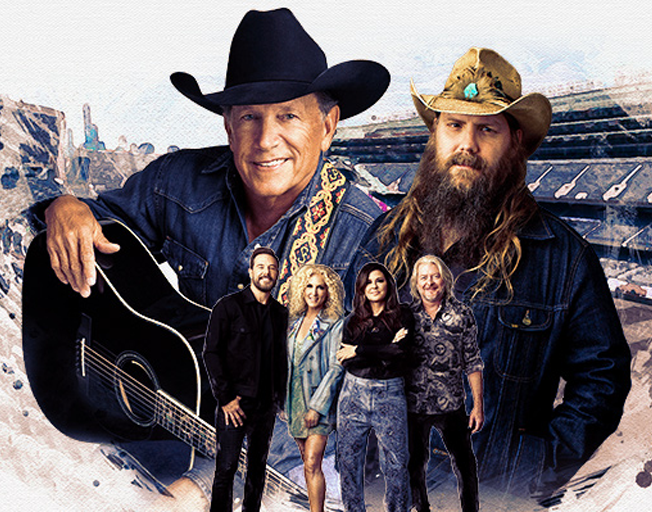 B104 is excited to welcome George Strait to Soldier Field and B104 has your chance to WIN tickets BEFORE they go on sale!
George Strait and special guests Chris Stapleton and Little Big Town are coming to Soldier Field in Chicago on Saturday, July 20th and tickets go on sale Friday, September 22nd at 10am. Get the link to purchase tickets below, but FIRST get ready to WIN!
Listen all this week (9/18-9/22) with Faith in the Morning for your chance to WIN tickets before you can buy them!
Here is how it works: Listen at 6am every weekday for Faith to tell you the George Strait "Song of the Day" AND the hour you will need to listen for it. Then listen during that hour, and when you hear the song of the day played back, caller 309-821-1041 and caller #9 will WIN a pair of tickets to George Strait before they go on sale!
Also, keep listening for a special PRE-SALE opportunity to purchase tickets before the general public on sale date…
GOOD LUCK! And thanks for listening to Faith in the Morning on B104!
GEORGE STRAIT
CHICAGO, IL
SOLDIER FIELD
SATURDAY, JULY 20
with special guests
CHRIS STAPLETON
LITTLE BIG TOWN
Tickets On Sale
Friday, Sept. 22nd at 10am
at TicketMaster.com