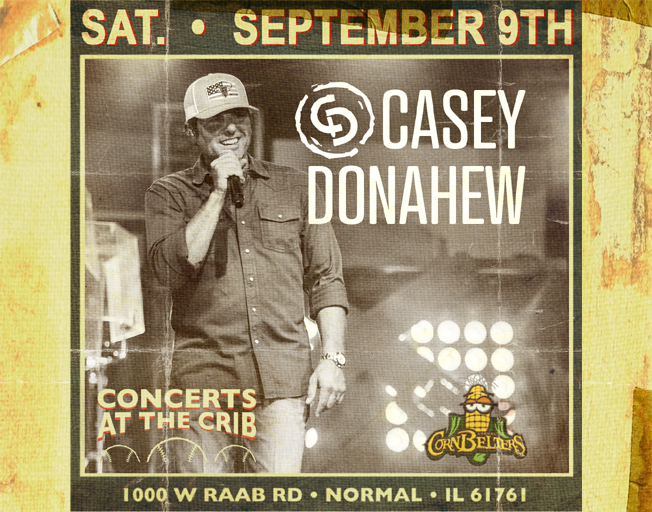 Bloomington Normal's #1 Country has more chances for you to win tickets to see Casey Donahew at the Corn Crib! Listen to win Two Tickets at 2:20 with Buck in the Afternoon.
Casey Donahew is a part of the Concerts at the Crib series. He will be at the Corn Crib in Normal this Saturday, September 9th. Show starts at 7pm with gates opening at 6pm. Get concert details and buy tickets at cornbeltersbaseball.com.
Listen to Buck Stevens this week (9/5 – 9/8/23) at around 2:20pm for the cue to call. When you hear it be caller nine at 309-821-1041 and you win two tickets to the show!
It is that easy. Listen and Win with Bloomington Normal's #1 Country, B104!