Corey Kent is about to drop a new album titled Blacktop. He explains why you will not hear the album's name referenced in any of the songs on the project.
"So I chose to call my debut record Blacktop because when I started recording the songs that made up this record, the first two I recorded when I was still working at a pavement company in Dallas, Texas. The world was still kind of shut down and I had to do what I had to do to provide for my family. I had a wife and three kids, and music wasn't an option. So I went to work at this pavement company. And I'm so thankful for the opportunity. I don't know what I would have done without it. And it's really just like a tribute to that season of my life that helped me put food on the table for my family helped me keep things going until I could get back on the road on the Blacktop, full time, music, van, and trailer pounding the pavement. And it just felt like the right common theme to call the record. There's no lyric in any song that references blacktop or anything like that. But it embodied the spirit of what created this project and it's just my journey."
Blacktop is scheduled for release Friday, June 2nd. It features Corey's debut number one single "Wild As Her." The song topped the Mediabase/Country Aircheck singles chart just a couple of weeks ago.
By: Buck Stevens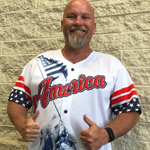 BLACKTOP Track List
1. Wild as Her (Kelly Archer/Brett Tyler/Morgan Wallen)
2. Long Story Short (Corey Kent/Lydia Vaughan)
3. Something's Gonna Kill Me (Corey Kent/Austin Goodloe/Joybeth Taylor/Lydia Vaughan)
4. Man of the House (Corey Kent/Austin Goodloe/Joybeth Taylor/Lydia Vaughan)
5. Gone as You (Casey Brown/Matthew McGinn/Travis Wood)
6. BiC Flame (Corey Kent/Jack Hummel/Jon Sherwood)
7. Call It a Night (Aaron Eshuis/Ryan Hurd)
8. How You Know You Made It (Corey Kent/AJ Pruis/Smith Ahnquist)
9. Hood of That Car (Corey Kent/Blake Chaffin/Jack Hummel/Jacob Lutz)
10. Once or Twice (Corey Kent/Lee Miller)