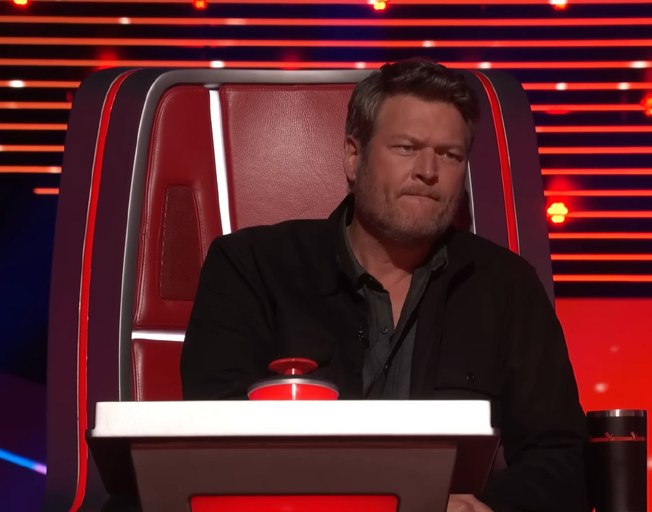 Last night (3/20) the Blind Auditions continued on The Voice Season 23. Who did Blake Shelton add to Team Blake?
Kylee Dayne is a 19-year-old from Carrolton, TX. She picked "Fallingwater" by Maggie Rogers as he Blind Audition song. She hit some amazing notes that motivated Blake and Chance the Rapper to press their buttons almost simultaneously. Literally at the last second Niall Horan hit his button. The coaches made their pitches to Kylee. Blake pulled out the big guns by using a big foam finger dropping from the roof.
Apparently, the foam finger and/or stating it was his last season worked because Kylee stated, "I feel like I have to pick Blake." She is now a part of Team Blake.
33-year-old Lebanon, Tennessee native Kason Lester bucks the stereo type. This small-town boy from Tennessee is not a country music hopeful, he is a rocker. He chose to sing Daughtry's "It's Not Over" for his Blind Audition. The "gravelly, sizzley sound" and tone of his voice got Blake to press his button.
Since Blake was the only one to press, Kason is a member of Team Blake.
Every team ended the night with nine artists each. That means there is only one spot remaining to be filled on each team.
Tonight (3/21) the Blind Auditions for season 23 will end. See who each coach fills their team with on The Voice tonight starting at 8 p.m. central time (9 p.m. eastern time) on NBC.
By: Buck Stevens