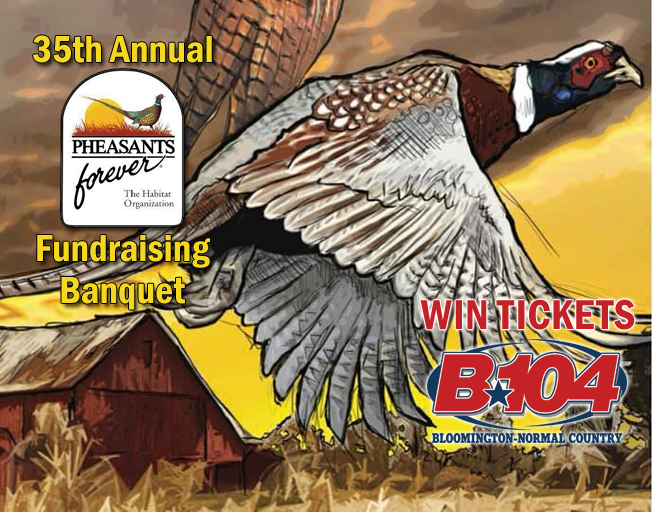 B104 has your chance to win tickets to the 35th Annual Pheasants Forever Fundraising Banquet!
The banquet is Saturday, March 11th at the Interstate Center in Bloomington. The event features a buffet dinner, raffles and both silent and live auctions. Doors open at 4 pm. Get event details and buy tickets here.
Listen all this week (2/27 through 3/3) at 3:20 pm with Buck Stevens for the cue to call in. When you hear it, be the ninth caller at 309-821-1041 and you win a pair of tickets to the event!
(NOTE: Tickets won allow you access to the dinner at the event. Pheasants Forever membership, entries for raffles and auction items require purchase.)