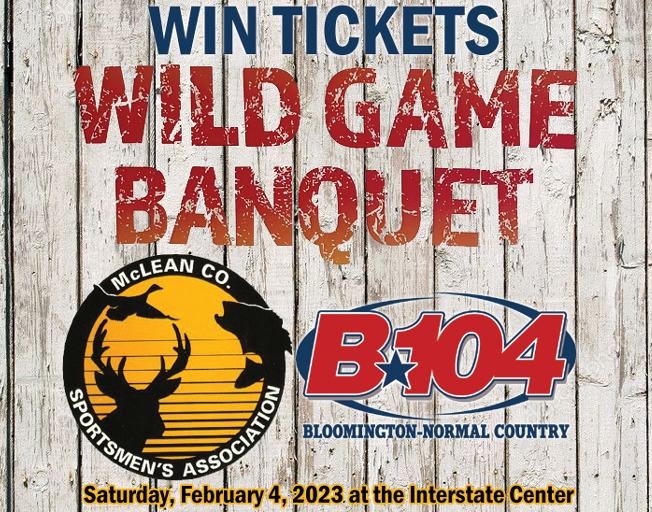 B104 has your chance to win two tickets to the 2023 McLean County Sportsmen's Wild Game Banquet!
The event is Saturday, February 4th at the Interstate Center in Bloomington. It will feature a buffet dinner, cash bar, raffles, auction and a free kid's raffle (12 and under). All proceeds raised will help fund local children's charities. Get event and ticket details here.
CLICK HERE TO ENTER TO WIN A PAIR OF TICKETS!
Contest ends Sunday, January 29th at 11:59 PM CT.
Winner will be drawn Monday, January 30th.