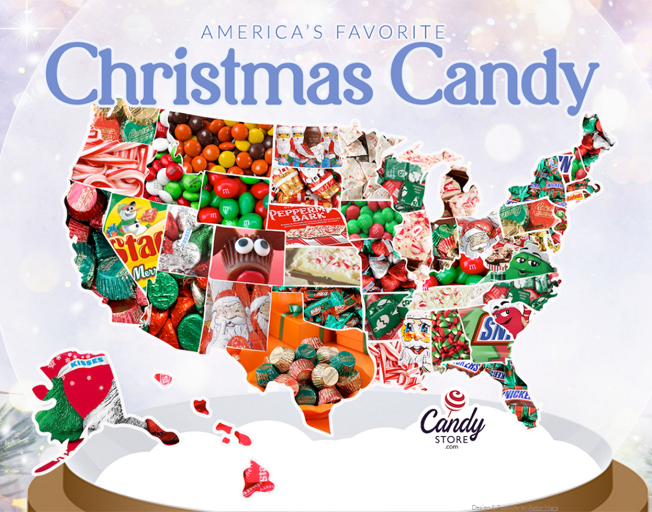 Candystore.com is sharing a list of people's favorite Christmas candy by state.
The site says it received feedback from over 16-thousand customers, and then combined that data with more from its manufacturers and distributors.
Peppermint Bark seems to have oversaturated the market last year because it lost six number one spots. California and Texas are the two largest states that cooled on Peppermint Bark this year. However, it is still #1 here in Illinois. Hershey's Kisses is at #2 and M&M's at #3 for the Land of Lincoln.
Candy canes also slipped in 2022 and lost four number one spots including New York, where they were replaced by Snickers and New Hampshire where M&M's are now the top candy.
The most notable gainer was Kit Kat, with two number one showings in Massachusetts and Oklahoma, which both picked candy canes last year.
Go to CandyStore.com's blog for more info and an interactive map.
What's your favorite Christmas candy?
By: Buck Stevens