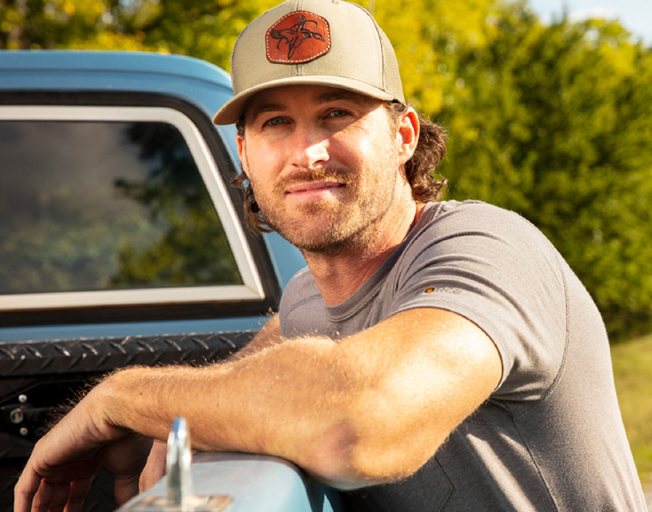 Riley Green loves to hunt. He says a big part of it is getting to travel around the country and experience new places he might not otherwise see if he were just hanging out with his buddies at a bar or at his house.
"My favorite thing about huntin' in general is goin' somewhere that you would never go otherwise. That's the one thing I like about playin' music too. I tell my buddies all the time, like we ended up in Silas, Alabama, down at this little hole in the wall bar, you know, and riding home I was like, 'Man, you know, we would never see half the stuff we see if it wasn't for me playin' music.' And huntin's the same way. It's like, why would anybody ever go to Truman, Arkansas, and get in a boat and ride through a swamp back in the woods, and sit there and watch the sun come up, hear trains in the background. I mean, it's a different thing to go do. You know, it's different than sittin' on the couch watchin' TV or going to a ball game or anything else, to go out and get in the woods and watch the sun come up, and maybe shoot somethin', maybe not. I enjoy that part of gettin' out and doin' somethin' that's a little bit different."
Riley is a big duck hunter – his Instagram handle is @rileyduckman – so you can guarantee he'll be spending plenty of time outdoors for duck season. In fact, he and Thomas Rhett went duck hunting before they recorded their #1 song, "Half of Me," together. Maybe they've got another trip planned to celebrate the song's success.