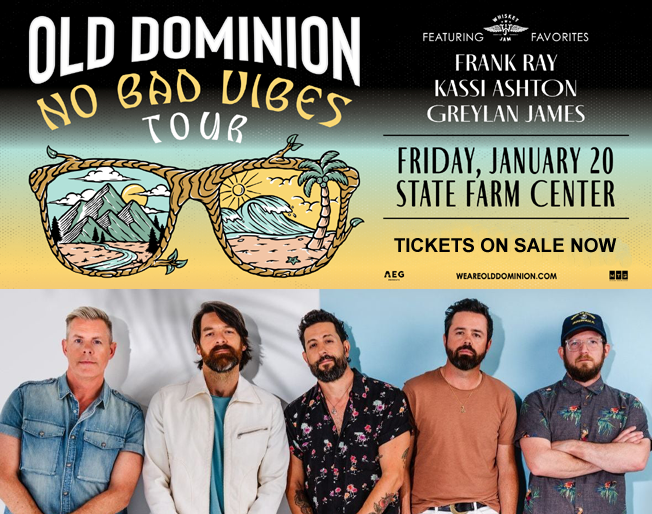 Listen to Buck Stevens on B104 to win tickets to see Old Dominion in Champaign!
Old Dominion is bringing their "No Bad Vibes Tour" with Whiskey Jam Favorites Frank Ray, Kassi Ashton and Greylan James to the State Farm Center Friday, January 20th!
Get concert and tickets details here.
Listen to Buck all week at 3:20pm for the cue to call in. When you hear it, be caller number nine at 309-821-1041 to win a pair of tickets to the concert.
Just Listen to Win with Buck in the Afternoon on Bloomington-Normal's #1 Country, B104!