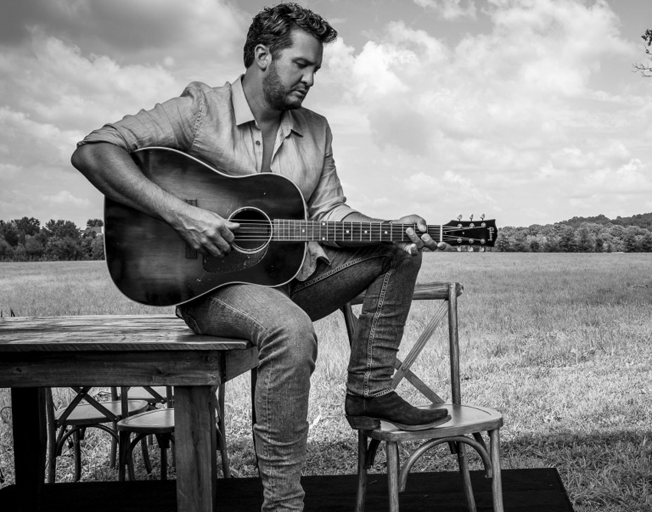 Whelp, it's official Luke Bryan is on vocal rest. His wife, Caroline, posted a picture with the singer as she puts blue painter's tape over his mouth.
Bryan is seen looking sad while holding up a "rock on" hand gesture. "He's on vocal rest after EXCESSIVE screaming at [the] National Championship Game…can't say I'm too unhappy about it! I plan on talking nonstop and annoying the hell out of him. [purple demon emoji].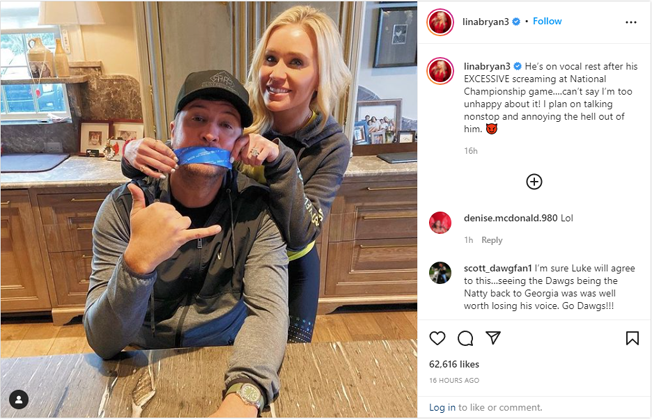 Bryan's "Crash My Playa" show happens next week and Luke is scheduled to perform two out of the four nights. Three weeks after his festival Bryan's Las Vegas residency at Resorts World begins, with shows scheduled through February 26th.
Have you ever been put on vocal rest? How long did it last?