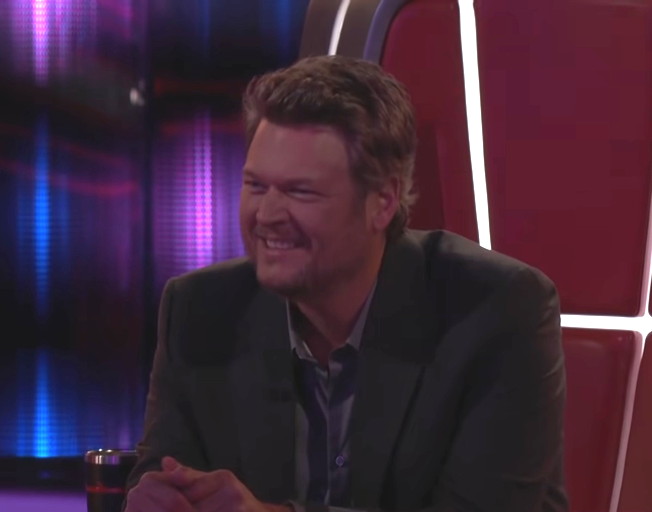 Last night the Top 11 on season 21 of The Voice sang live with hopes of making the Top 10. How did Blake Shelton's remaining three Team Blake artists do?
It is "Fan Week" on The Voice. That means not only do the fans get to introduce each performance via video, it also means they picked the song each artist sang.
To start the episode Team Blake's Wendy Moten took the stage. The fans picked what she said is her favorite song, Aretha Franklin's "Freeway of Love."
About midway through the two-hour show it was Team Blake's Lana Scott's turn to perform. Lana performed the fan-picked song "I Hope" by Gabby Barrett.
Finally, near the end of the show it was time for Team Blake's Paris Winningham to take the stage. His fans picked "Use Me" by Bill Withers for his performance.
I feel like all three of Blake's artists did very well. However, most of the Top 11 did well. So it's hard to predict for sure what will happen. Part of it depends on which fans are motivated the most to vote.
You can see all of last night's performances on the official YouTube channel of The Voice here.
We will find out which one artist is eliminated to create the Top 10 during the live results show tonight starting at 7pm central time (8pm eastern time) on The Voice Season 21 on NBC.
By: Buck Stevens