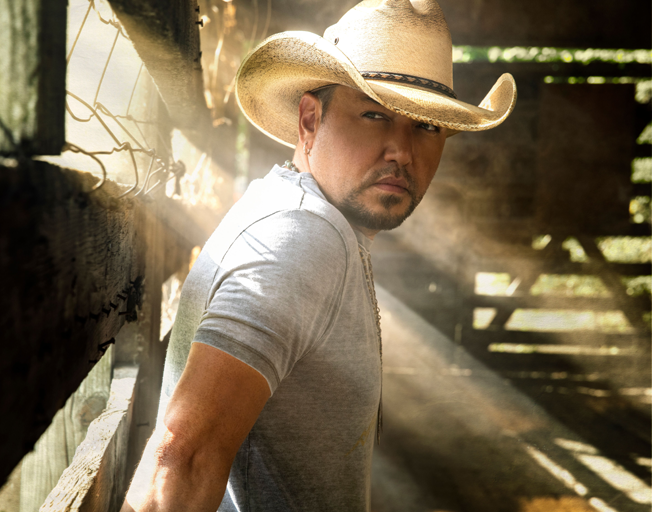 Jason Aldean says that the success he is enjoying now is pretty unbelievable even to him. He admits where he is now was basically a "pipe dream" when he got started more than a decade and a half ago.
"It's wild. Honestly, when I got into the business I was like everybody else. When you get in the business, you want to get in, make your mark and try and carve out a little piece of a career for yourself. You know I don't think I ever thought in a million years that I'd be sitting here 16, 17 years later 10 albums deep and you have the success we've had over the years. It was a little bit of a pipe dream. I just wanted to make enough to keep the lights turned on in my house you know what I mean."
Jason just released that 10th album titled Macon last Friday (11/12). His collaboration with Carrie Underwood "If I Didn't Love You" spent two weeks back-to-back at #1 and then fell back to number two last week. This week it climbed back up to the number one spot on the Billboard Country Airplay singles chart.
Have you ever reached a goal you thought you never would or could? What was it?
By: Buck Stevens