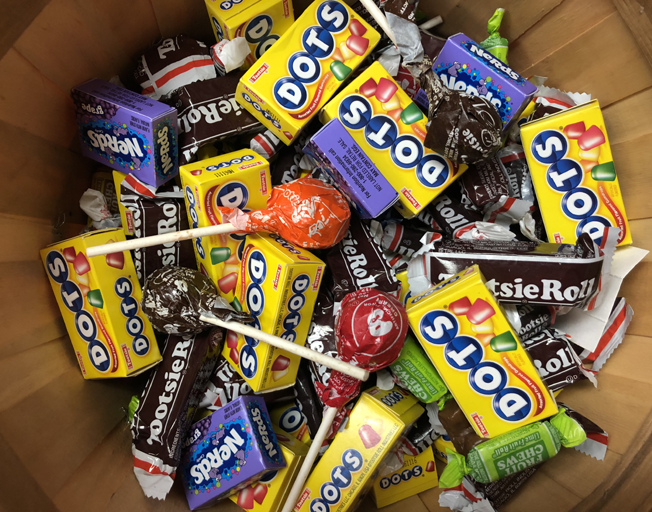 According to sources, Halloween candy sales are up 48% compared to this time last year.
Based on sales information, Reese's Peanut Butter Cups, Skittles, M&M's, Starburst, and Hot Tamales make up the top 5 list.
The interactive map from Candystore.com shows which candy is most popular in each state and is based on 14 years bulk candy sales data. Here in Illinois the data shows that Sour Patch Kids are number one. Kit Kat ranks second with Starburst coming in third.
Texans love Starburst, California prefers Reese's Cups, New Yorker favor Sour Patch Kids, and Washington state loves Tootsie Roll Pops.
Halloweenexpress.com's map shows that the most appreciated Halloween candy in Illinois is Reese's Peanut Butter Cups. It shows that the Land of Lincoln least appreciates Candy Corn.
What is your favorite Halloween candy? As a kid, what candy did you NOT want to see in your treat bucket?
By: Buck Stevens