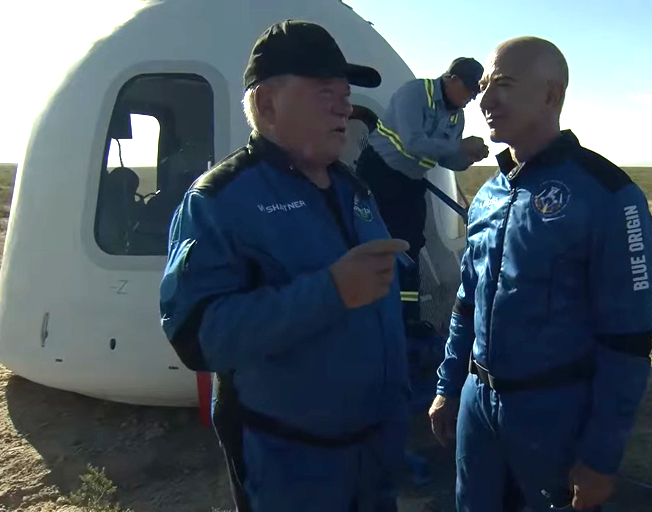 William Shatner has gone where no 90-year-old has gone before, space.
The iconic Star Trek actor joined the crew for the Blue Origin flight today, October 13th.
Weather delayed the flight that was supposed to happen earlier in the week. The flight lasted about 11 minutes. After safely returning to Earth, Shatner said that the experience was "indescribable." However, after a short time he was able to put into words some of his thoughts according to Fox News,
"You're looking into blackness, that black ugliness. You're looking at the blue down there [on Earth] and the black up there. There is mother Earth and comfort and there is … is there death? I don't know, is that death? Is that the way death is?"
Shatner told Jeff Bezos that this is something that everybody in the world needs to experience.
You can watch the flight in the video below. The actual launch starts at about the 1 hour and 32 minute mark.
Would you take the flight into space like William Shatner if money was not an issue?
By: Buck Stevens