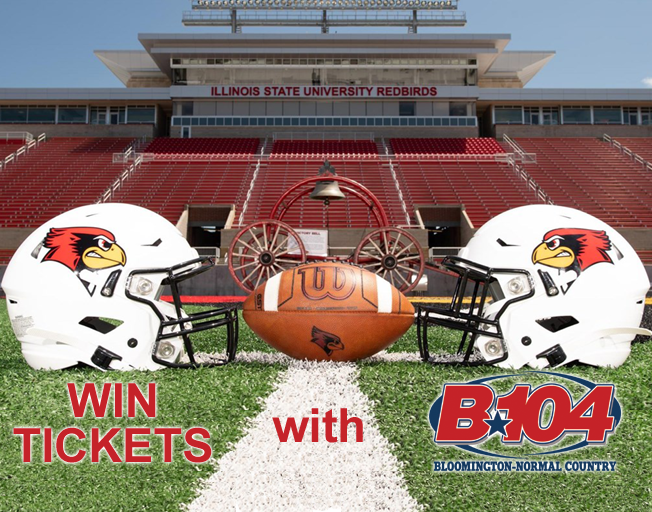 Our ISU Redbirds Football team will host North Dakota State Saturday, October 16th for their 2021 Homecoming Game. B104 is giving you the chance to win tickets to the game!
B104 Insider Rewards members can Enter Here Now to Win Two Tickets to see the Redbirds battle the Bison of NDSU October 16th starting at 2 p.m. central time at Hancock Stadium.
Not a member of the B104 Insider Rewards? Don't stress it. You can Sign-Up Here Now. It only takes a couple of minutes and membership is completely FREE! New members can win the Redbird Football Homecoming tickets.
The winner will be announced Monday, October 11th. Make sure you Enter to Win by 11:59 p.m. Sunday, October 10th.
Don't miss this chance to win tickets to #BackTheBirds with Bloomington-Normal's #1 Country, B104!