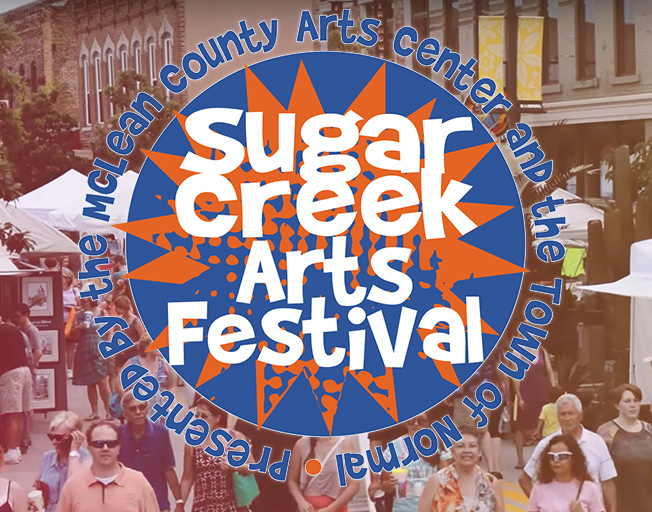 The Sugar Creek Arts Festival is happening in Uptown Normal this October 9-10!
Sugar Creek Arts Festival
October 9, 2021 • 9am – 4pm
October 10, 2021 • 9am – 4pm
Uptown Normal
Join us in Uptown Normal for the annual Sugar Creek Arts Festival with the McLean County Arts Center this October. The arts festival features arts and crafts vendors from across the country who share their creations and talent at one of the most popular art and craft festivals in the Midwest! The event features artists' booths, live music, t-shirts, and much more!
Stop by our booth to say hi to your favorite radio personalities! You will also have the opportunity to purchase a poster featuring our Illustrate Central Illinois winning illustration – a portion of the proceeds will be donated to the McLean County Arts Center!
Mark your calendars, free up some wall space, and we'll see you in Uptown Normal on October 9th & 10th for the Sugar Creek Arts Festival.
Below is the winning illustration which will be available for sale on the poster for $10 (CASH ONLY) at our booth!