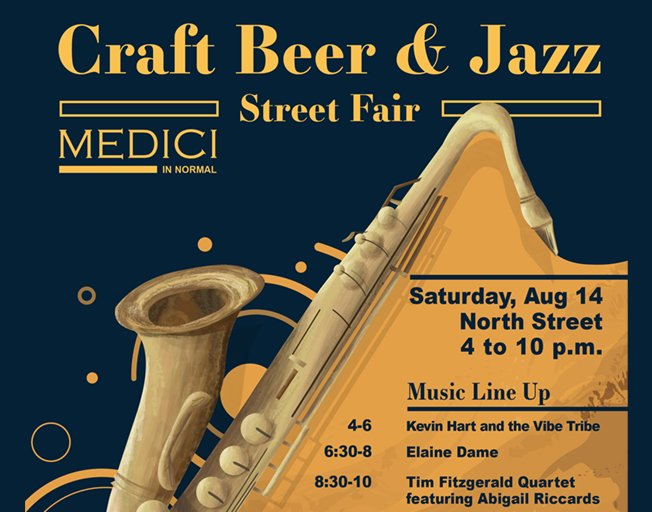 Take advantage of the Summer weather and enjoy a night of brews and music in Uptown Normal.
On Saturday, August 14th the Craft Beer & Jazz Festival returns from 4:00 – 10:00 pm on North Street in Uptown Normal. The 2021 event features over 50 craft beers, with a heavy focus on Central Illinois Breweries and several limited releases. All of the beer will be served in a 4-ounce pour so attendees are able to sample different selections.
For $5 at the gate, attendees will receive a commemorative glass (while supplies last), live entertainment, and a program that includes a listing of all brews. The proceeds will benefit the Children's Discovery Museum in Normal and Uptown Partners. Beer tickets will be for sale for $1 each with most samples requiring two to four tickets.
While sampling the featured craft beers, take in the live entertainment from Kevin Hart and the Vibe Tribe, Elaine Dane, and Tim Fitzgerald Quartet featuring Abigail Riccards.
Craft Beer & Jazz Festival
Uptown Normal
Saturday, August 14th
4:00 – 10:00 pm
If you would like to volunteer to help during this event, you can sign up here – Sign Up!