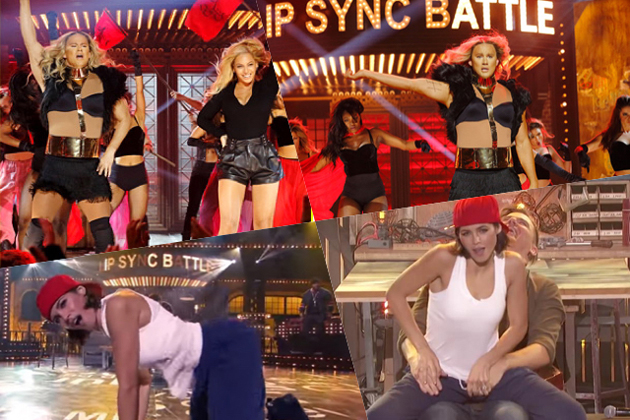 It was #TatumTakeover on Lip Sync Battle last night and Channing Tatum and his wife Jenna pulled out ALL the stops!
Channing dressed up not only as Elsa from Frozen to sing "Let It Go", but he also upped his game when he put on a blonde wig and strapless bra to perform Beyonce's "Run the World (Girls)." BUTTTTTT that wasn't even the best part…it was when Queen B (Beyonce) brought in some extra firepower and took the stage WITH Channing and the audience completely lost their minds!
As cool as that was, I still think Jenna, Channing's wife, CRUSHED him with her performance when she went full Magic Mike with her sexy rendition of Ginuwine's "Pony" with painted on 6 pack abs as she gave her husband a lap-dance. She KILLED IT!
However, LL Cool J wanted to help keep the peace at the Tatum household and didn't want the competition to end their marriage, so he named them the first ever CO-champions.
Who do you think ACTUALLY won?