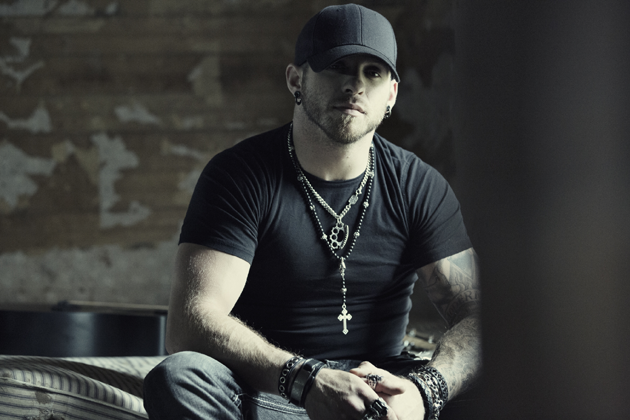 He may come across as a hardcore, bada!$, but Brantley Gilbert is showing that when it comes to children he has a heart of gold. The singer-songwriter teamed with Bendon, Inc. to make a $10.5 donation to Toys For Tots!
Brantley understands that Christmas is a special time of the year for children and can be a tough time for families in transition. His very public support of the United States service men and women is reflected in his decision to team with the Marine Toys for Tots Foundation as the holidays are fast approaching to make this unprecedented donation with children's activity product producer Bendon.
"Growing up in rural Georgia, I know that sometimes Christmas isn't a time of joy for some kids and our contribution might be all they receive this year so I really wanted our donation to matter. I'm honored the folks and Bendon understood why I wanted to work with them and Toys for Tots," Brantley explains. "Bendon's books have some pretty cool heroes and lessons for all ages like Batman, Superman and Clifford the Big Red Dog to Disney, Peanuts and some of my favorites, Tom Sawyer and Huck Finn. Whether a kid is into Barbie or Star Wars, I hope we've given a bit of fun and inspiration."
Bendon CEO Ben Ferguson agrees with the country star, "The holidays are a tough period of time for many families, and if we are able to bring a little happiness to a child with a gift which they may not have been otherwise given, then that's a success. We cannot be more excited to partner with Brantley Gilbert on this donation. Brantley clearly supports and honors our Military and his generosity and charitable work prompted me to align Bendon's donation with him to The Marine Toys For Tots foundation."
Earlier this year Brantley hit the top of the charts with his song "One Hell Of An Amen," a song about celebrating the courage and life of a fallen Marine. This holiday contribution is just an extension of the continued efforts of the country star to make supporting our troops a priority through the notable platform his career has provided.
"They tell me this is one of the largest donations Toys for Tots has ever received," Brantley shares, adding, "Ben and his team realize the impact we could make in these kids' lives. It's a privilege to make this contribution together."
Thanks to Brantley Gilbert and Benton for making such an incredible donation to Toys For Tots!
By: Buck Stevens
You can learn more about Benton, Inc. at their website www.bendonpub.com.
Find out  more about Brantley Gilbert at his website www.BrantleyGilbert.com.