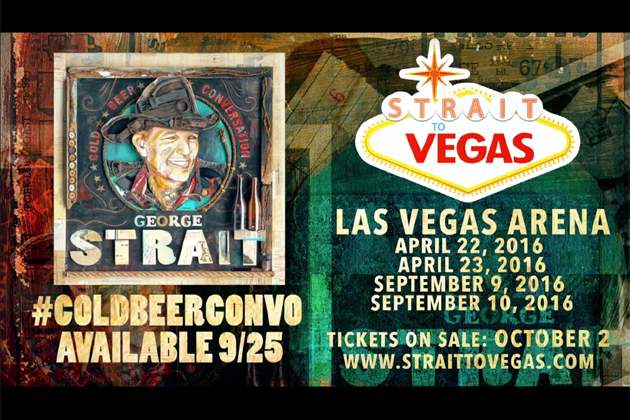 George Strait held a press conference in Las Vegas where he announced a new album the will be released this Friday and 2016 concert dates in Sin City.
This Friday, September 25th Cold Beer Conversation by George Strait will be released through iTunes, Apple Music and Walmart stores. The album will be the "King of Country Music's" 28th studio album!
George also announced that he will do four concerts in the brand new Las Vegas Arena in 2016. He decided to stop touring but also said he would still do concerts after his "The Cowboy Rides Away Tour." Instead of getting on a bus and driving around the country to the fans, fans will simply have to travel Strait To Vegas.
The dates announced at this time are April 22nd and 23rd and September 9th and 10th. Tickets for the concerts in the new 20,000 seat Las Vegas Arena will go on sale Friday, October 2nd at www.straittovegas.com. Kacey Musgraves is set to open the shows for George Strait next year.
I would be willing to bet that George Strait will do more than just four shows in Las Vegas next year.
By: Buck Stevens
Watch the press conference below. It starts at about 29:27 of the video.