Faith Rinker

Mornings on B104
I'm just a girl, who loves hard, works hard, and says what I feel.
I love music and movies and pop culture and cupcakes and pizza and dogs.
Seriously, I LOVE dogs.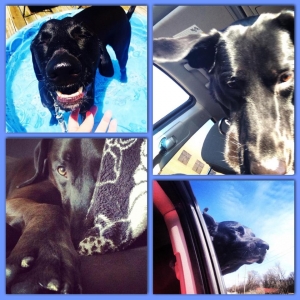 I am 25% radio host, 25% comedian, 68% boobs, 42% mathmetician and 100% real.
I'm always trying to lose weight and get healthy. (Key word = TRYING.)
I love crappy TV, live music, and flip flops.
If I was to describe myself in two words? Mindy Lahiri ("Mindy Project")
I love summer and hate winter.
I think we should change the seasons to realign with their corresponding months.
I love country music and Luke Bryan.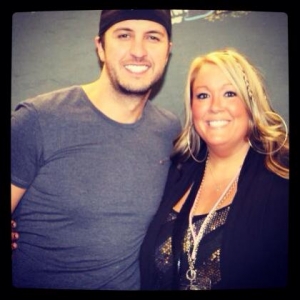 Top 3 favorite movies – Empire Records, Boondock Saints, Girls Just Want To Have Fun, and Sweet Home Alabama (I realize that's 4, I don't like rules).
I know the difference between your and you're, and there and their.
I love to laugh.
I hate the word "moist."
I put ranch dressing on everything, and can rap the entire "Fresh Prince Of Bel Air" Theme song.
My family is everything to me.
Ian Hunter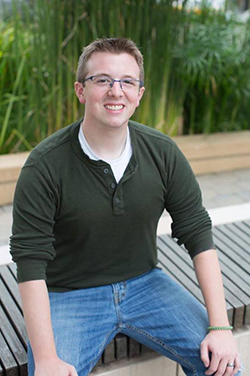 I grew up not far from Pittsburgh, PA and started my radio career in Punxsutawney, PA, where I was a morning personality and sports Play-by-Play guy. I then moved to North East, Pennsylvania after marrying the other girl who ever agreed to go on a date with me in high school and after being told that "stay at home husbands" did not actually exist, began working weekends at B104's sister stations in Wilkes-Barre, PA. 
In my spare time, I can usually be found watching Netflix and Football or playing Madden; more Madden than anyone probably should. I also LOVE pizza and will eat it by the truckload. SO! If you know of any amazing pizza places, LET ME KNOW! 
I am beyond excited to venture out of Pennsylvania and start a new adventure in Bloomington with the B104 family!  I am ready to help get you out of bed each weekday and hang out with you in town!